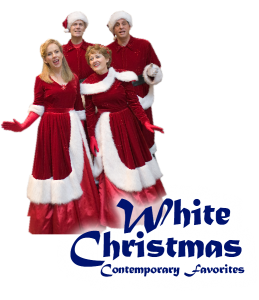 Dream of a time, just like the ones we used to know. This great looking group will warm hearts and stir memories of days merry and bright.
Out talented quartet brings to life the music and magic suggested by the classic American film "White Christmas." Reminisce with the great Irving Berlin songs and other contemporary holiday favorites.
This is a Sure Hit for private and corporate parties. You will take your guests' breath away as our singers arrive at your event in lavish, custom-made costumes.